Upcoming Meeting - The Air Transport Auxiliary: Unsung Heroes of World War 2
Wednesday 14th October 2020; 7:30 pm
Woodcote Village Hall, Reading Road, Woodcote, RG8 0QY
The Air Transport Auxiliary; Unsung Heroes of WW2
The Air Transport Auxiliary (ATA): Unsung Heroes of World War 2

This month the 
British Modern Military History Society
 is delighted to be hosting (for his second presentation to us), broadcaster and historian, Bill King on: 
The Air Transport Auxiliary: Unsung Heroes of World War 2
The idea of using civilian pilots as a kind of Territorial Air Force was put forward in 1938, when the Civil Air Guard was formed to offer subsidised flying training to people up to 50 years old. There were also many pilots who had learned to fly in the 1920's and 1930's who were either too old or unfit for RAF service but wanted to use their flying skills in some way in the impending conflict. Air Transport Auxiliary came into being in September 1939 as an adjunct of the airline BOAC.
Initially it was envisaged that the pilots would fly light aircraft to transport mail, dispatches, medical supplies, etc. But within weeks ATA started to help the RAF with the ferrying of aircraft from factories and stores to front-line squadrons. From February 1940 ATA took over the ferrying in its entirety, making a huge contribution to the war effort by releasing fully-trained RAF and RN pilots for combat duties.
ATA expanded rapidly and credit for turning it into a well-oiled machine goes to its Commanding Officer, Gerard d'Erlanger, a private pilot who was a director of the pre-war British Airways. He joked that ATA stood for "Ancient and Tattered Airmen". The first recruits, though widely experienced, were either too old or unfit for active service, some having served in World War I. There was even a retired admiral, and Stewart Keith-Jopp who had only one arm: this handicap did not stop them flying aircraft such as the Spitfire and the Typhoon.
During the war ATA employed 168 women, including the famous trail-blazing pilot Amy Johnson (killed in January 1941) and a large contingent from the USA and from countries under Nazi occupation.
Bill will take us through the story of the ATA, some of the key characters within it and talk about its remarkable contribution to the war effort.
White Waltham - Spiritual Home of the ATA
The ATA Museum is in the Maidenhead Heritage Centre
Event Details and Entry Cost
Entry cost is just £8, payable on the door,  and will include the talk and a Q & A, drinks, light snacks (sandwiches etc.) and a contribution to a military charity. Car parking is available on site.
Due to high demand and in order to secure a seats for BMMHS events, please contact us on info@bmmhs.org and we will confirm availability.  There will only be a limited number of unreserved seats available at the door.
Once you have registered your interest for a talk directly with us via
info@bmmhs.org
we will confirm your reservation. 
We look forward to welcoming you to our meeting.
Meeting Venue: Woodcote Village Hall RG8 0QY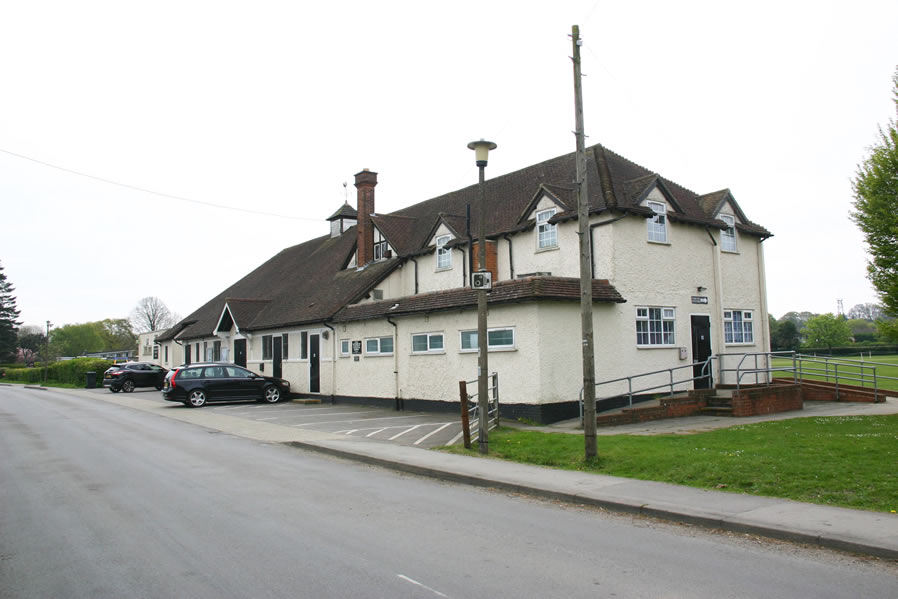 If you are unable to attend this meeting but would be interested in attending any of our future presentations or joining any organised trips please contact us on info@bmmhs.org so we can keep you updated.
ATA: ANYTHING TO ANYWHERE
Biographical notes – Bill King
Bill King has pursued a busy career as an independent Management Consultant working in the areas of Management Consultancy, Strategic Management, Project Management and Personal Training and Development. 
Coming from a naval family and being brought up around major naval installations Bill developed a keen early interest in Britain's history. 
Although concerned with the broader sweep of British history, Bills' main interest areas settled on the Second World War with particular reference to the role of Airborne and Special forces and in clandestine warfare. Bill has conducted extensive research on the role of the British Resistance Organisation (Auxiliary Units) and has contributed to, among others, the books 'With Britain in Mortal Danger' published in December 2002 and 'Churchill's Underground Army' published in 2008.
Bills interests and research has led him to contributing articles to many magazines, including 'After the Battle' magazine and to elements of the books  including 'D-Day – Then and Now', 'Operation Market – Garden – then and now'.
He is a former Chairman of the Ridgeway Military and Aviation Research Group (RMARG) and is a member of The Western Front Association and of the Military Vehicle Trust.
In addition to a busy professional career, Bill has taken part in a number of local radio programmes and has appeared in the Television programmes including 'Countryfile' on BBC1, and the Channel 4 series 'Dads Secret Army'.
Bill is married and lives on the Wiltshire / Gloucestershire border near Swindon. 
Click BMMHS Calendar for full event listing.