Meeting: The Battle of the Atlantic; The Turning Point
Wed 13th May 2020; 7:30 pm
Woodcote Village Hall, Reading Road, Woodcote, RG8 0QY
THIS EVENT HAS BEEN CANCELLED
The British Modern Military History Society will this month be hosting a presentation given by historian and author Robin Brodhurst on:-
The Battle of the Atlantic; The Turning point
The importance of the Battle of the Atlantic was summarised by the First Sea Lord, Dudley Pound, when he said (on more than one occasion)
"If we lose the war at sea, we lose the war".
Without victory in the Atlantic there could have been no invasion of mainland Europe. The crisis of the battle came in the spring of 1943 when merchant shipping losses reached a peak of 538,000 tons in March.
Yet within 3 months that had been reduced to 28,000 tons, and in May and June 57 U-boats had been sunk. What had caused this dramatic turn around?
This paper offers a number of causes, all of which came 'on stream' at about the same time. This victory was very much an Allied one, and deserves to be celebrated.
'… the only thing that ever really frightened me during the war was the U-boat peril'.
The Battle of the Atlantic
The Battle of the Atlantic was  "longest, largest, and most complex"  naval battle in history, lasting 2074 days: from 3 September 1939, the day war was declared, to 7 May 1945, the day Germany surrendered. Allied ships were sunk with loss of life in the Atlantic on both those days, and on nearly every day in between.
It involved thousands of ships in more than 100 convoy battles and perhaps 1,000 single-ship encounters, in a theatre covering millions of square miles of ocean. The situation changed constantly, with one side or the other gaining advantage as new weapons, tactics, counter-measures and equipment were developed by both sides. 
The crisis of the Battle of the Atlantic came in early 1943. Dönitz, by this time commander of the German Navy, now had 200 operational U-boats. British supplies, especially of oil, were running out, and it became a question of whether Allied shipyards could build merchant ships fast enough to replace the tonnage that was being sunk. 
Western Approaches Command
We recognise the current issues and concerns regarding Coronavirus (COVID-19) and at this stage it is with considerable regret that we have decided to CANCEL this BMMHS event.
We plan to reorganise the cancelled talks at later dates and will post details on the BMMHS website
bmmhs.org
 and Facebook once things become clearer.
As responsible event organisers and in line with our values, the health and safety of all those who attend our events is our primary concern and priority.
The advice from Public Health England to minimise risks to health is for you to wash your hands regularly and thoroughly, to carry tissues to capture sneezes and if you do feel unwell, seek medical advice, avoiding large public gatherings as you would with the flu.
If you are planning to attend future BMMHS events then please continue to check this website 
bmmhs.org
 for further updates. 
If you have any further questions then please do not hesitate to contact us on 
info@bmmhs.org
.
In the meantime we will continue to monitor the evolving situation closely guided by information from the UK Government and 
Public Health England
.  Other scheduled talks will be under regular review and we will make decisions on them nearer the time and according to the situation prevailing and the latest medical advice.
We look forward to continuing normal service once we have been advised that it is safe to do so.
The BMMHS Executive Team
Event Details and Entry Cost
When we host Meetings in Woodcote Village Hall, entry cost is just £8, payable (cash only) on the door. This includes your entry ticket to the talk, a Q & A, refreshments (beer, wine, soft drinks) and light snacks (sandwiches etc.). At each talk, we also make a contribution to a military related charity of our speaker's choice. We also hold a raffle at each talk.
Doors open at 7:00pm and talks are scheduled to start at 7:30 pm. Entrance to the main hall is via the main entrance on the Reading Road in Woodcote.
Car parking is available on site, but can get quite busy. Disabled parking and access to the hall is available.
As many of our talks do 'sell out' in advance, we recommend you reserve your places well in advance to avoid disappointment by contacting us on info@bmmhs.org We will then confirm your reservation back to you if seats are available.
If you have any other questions, please contact us on info@bmmhs.org
We look forward to welcoming you to our meeting.
Meeting Venue: Woodcote Village Hall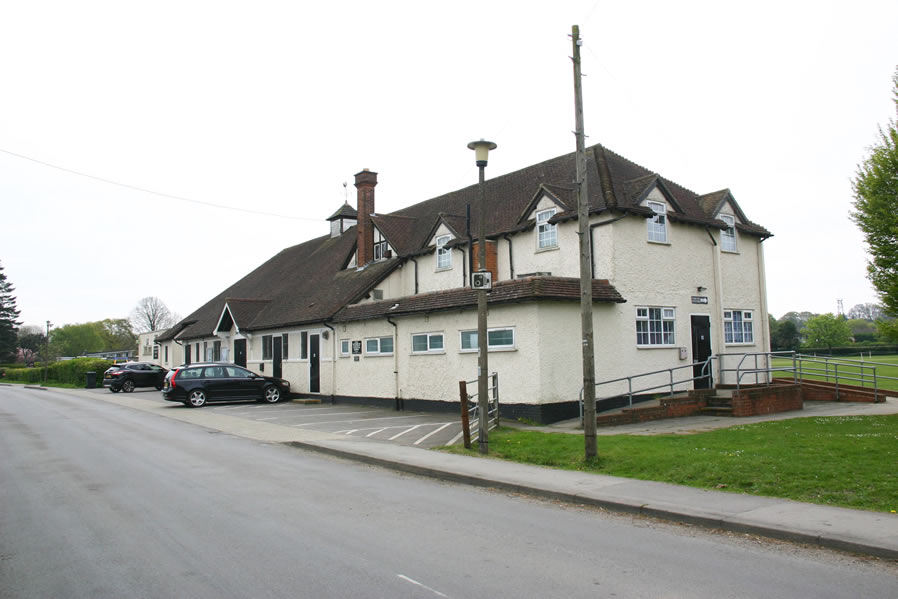 If you are unable to attend this meeting but would be interested in attending any of our future presentations or joining any organised trips please contact us on info@bmmhs.org so we can keep you updated.
The Allies gradually gained the upper hand, overcoming German surface raiders by the end of 1942 and defeating the U-boats by mid-1943, though losses due to U-boats continued until the war's end.
Photos from the U-Boat War
Biographical notes – Robin Brodhurst
Robin Brodhurst was educated at Marlborough College, RMA Sandhurst, Goldsmiths' College, London and Cambridge Universities. He served for 6 years as an officer in the Royal Green Jackets, and then, after university as a mature student, became a History teacher, ending as Head of History for 22 years at Pangbourne College.
He has published Churchill's Anchor, a biography of Dudley Pound, and edited The Bramall Papers. He is working on editing a collection of his grandfather's correspondence with Sir Donald Bradman as well as a volume of documents on Anglo-American Naval Relations between 1939 and 1941. He is a keen cricketer and jazz enthusiast and lives in Newbury.
Copyright © 2019 bmmhs.org – All Rights Reserved