Welcome to the newly formed British Modern Military History Society. Our aim is to organise talks and trips for anyone interested in the military history and conflicts of the 20th and 21st century. These events organised by experts in their field will be informal and welcoming and will cover many aspects of warfare in the last 100 years.
Your feedback and input is also essential to us so we can organise activities that appeal to you. Based to the west of Reading, we look forward to welcoming you at one of our talks or events over the next few months.
For more information and details of our events, please contact us by email on info@bmmhs.org
Inaugural Meeting Wednesday 1st May; 7:30pm
email us for venue details
info@bmmhs.org
The Real Dad's Army The role of British Auxiliary Units in WW2
A few events from this month in history….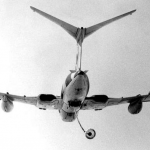 © Copyright IWM & NAM – Click on photos for full accreditation