BMMHS Zoom First Pilot Talk - Airborne Padres of WW2
This afternoon talk took place on Tuesday 23rd June.  Jerry Cockeram opened with an update on BMMHS during the lockdown and also the progress of Operation Bookworm.
Then Linda Parker gave an interesting talk on Airborne Padres in the Second World War which was well received by the audience of 27 people.  It was nice to see some familiar faces and some new ones too. and there was also an interesting Q&A   session at the end.  The talk  went well with only a few  minor technical  glitches, which we are working to overcome.  Feedback from members on the "Zoom" was enthusiastic and appreciative, with most people willing to make a donation or contribution towards the cost of future Zoom talks. 
BMMHS Zoom Second Pilot Talk - Ice Stations to Action Stations
We are pleased to announce we will be holding a  second Pilot BMMHS Zoom Talk:-
Wednesday 15th July at 7:30pm
Ice Stations to Action Stations by Linda Parker.
This talk tells the story of the "curious little war" that took place on the Arctic Archipelago of Svalbard 1941-1945. The island of Spitsbergen was the site of confrontation between the allies and Germany as the weather stations both sides attempted to maintain there were strategically important for the course of the war in Europe, Including D day. 
The men involved on both sides had been prominent polar explorers in the interwar years, and Alexander 'Sandy' Glen in particular used the skills he had acquired in his pre-war exploration of the archipelago in the game of cat and mouse that took place as each side sought to obtain the advantage of obtaining regular weather forecasts and knowledge of Atlantic and Arctic conditions.
In addition, we will also be aiming to organise a series of BMMHS virtual talks over the next few weeks.
We will keep you updated on this new approach.
The BMMHS Team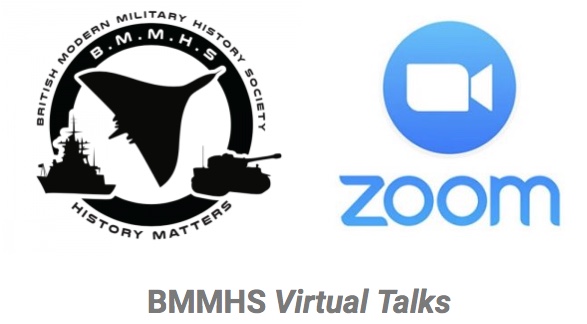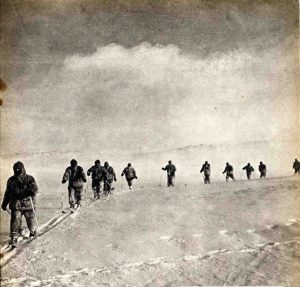 BMMHS Virtual Talks - FAQs
In June, we ran a Pilot BMMHS Zoom talk to a restricted number of participants to investigate the demand for on-line BMMHS Talks and make sure that we all feel comfortable with the technology. Following the success of the pilot, we shall look to roll out a programme of BMMHS Zoom Talks in the near future.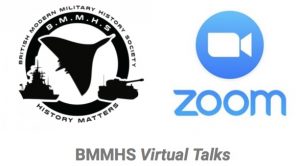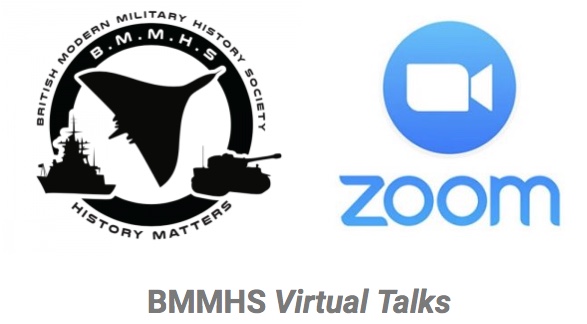 How do I join a BMMHS Zoom Talk?
The Zoom meeting joining link will be emailed to you on the morning of the talk.
In order to receive details of BMMHS Zoom talks we only need your email address. So if you are already receiving BMMHS Emails then you do not need to take any action.
If you are new to BMMHS then please see the registration details below.
BMMHS Zoom Talk Registration
In order to receive details of BMMHS Zoom talks we only need your email address. So if you are already receiving BMMHS Emails then you do not need to take any action.
For existing members we will email you the joining instructions on the day of the talk. We apologise in advance for the additional e-mail traffic but for now it will be the 
easiest way to keep you informed.
If you are new to BMMHS and wish to participate in our Zoom talks then  please register via this link.
We are currently considering this. To host Zoom talks costs BMMHS both licence costs and speaker fees. Under consideration is that those of us who wish to participate in the BMMHS Zoom talks will be asked to make a payment for a block of our zoom talks. Details to follow.
Payment would be made by direct transfer. Details to follow.
As per our original Pre COVID talks, we would like to continue to provide a contribution to a military related charity of our speaker's choice. 
This would be included within the pricing mentioned above.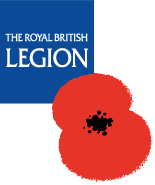 For those of you not familiar with Zoom it is a video based technology that will allow us to provide speaker presentations to you on your own PC, Laptop, iPad or mobile phone in your own home. 
Please email us on
zoom@bmmhs.org
and we will contact you and help guide through how it is used. Please include your phone number in your email.
If you need this help then please let us know at least 5 days in advance so that we have time to help you get set up and become familiar with Zoom. We will be happy to help.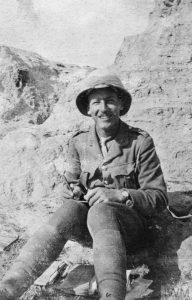 If you have any other questions,  please contact us on zoom@bmmhs.org
We look forward to welcoming you to our BMMHS Virtual Talks.
Copyright © 2020 bmmhs.org – All Rights Reserved