"Helping us all through the Great Isolation"
Supporting Operation Bookworm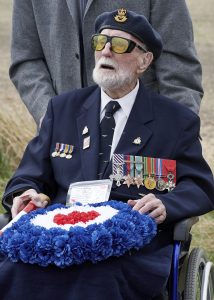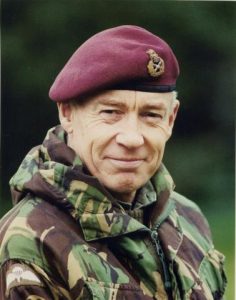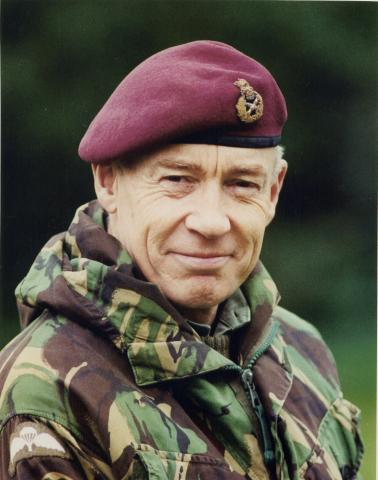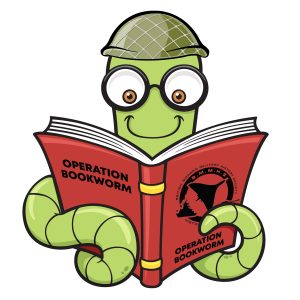 "Helping us all through the Great Isolation"
From all over the world, we have had some remarkable stories of great bravery and valour, while others have told how it was as civilians enduring hardships and fear we cannot imagine. A mixture of incredible stories of survival, and some of being witness to hugely significant historical events. Alongside these are tales of ordinary people 'doing their bit', some with great humour, others with great fortitude and some with great sadness, and often a mixture of all these.
We do still have room for a few more articles, but please send them in before the end of August. 
What is Operation Bookworm ?
With time on the hands of many of us during the wretched COVID19 pandemic, this is the ideal chance to put together a bit about a family members experiences  – military or civilian – in the military conflicts of the last 200 years.
We are looking to produce a book with profits to a military charity comprising a bit of your own family history – it could be your own experiences, your Father or Mother's, your sons, your grandads, an aunt or uncle.
Almost everyone has someone in the family with a tale to tell, and when you start asking or researching you will be surprised what you find out. From my family, we have an uncle who landed on Gold beach on D+1, a great uncle who served in the Royal Artillery in WW1 and is buried in Flanders, two aunts who were evacuees, and another uncle who landed at Gallipoli in 1915. Somewhere in your bookshelf, in a drawer or your loft you may well have the military records and papers and other memorabilia that would make an interesting story. 
We only want a short article – from a couple of paragraphs to 3 pages ideally with some photos/documents – certainly not War and Peace or a lengthy, detailed history of a military career. Don't worry about spelling,  grammar etc – we can amend documents – but ultimately they will be your words. Of course, you may have something written or even published already, so send it across.
For all articles we would like your permission to publish then in all or part on our website, on Facebook and ultimately in a book.  
Operation Bookworm Update
We have had a fantastic response with over 120 contributors sending in over 220 articles and over 300,000 words. Various historians have also given their support providing their own articles and book extracts too. Some contributions have been a couple of paragraphs, others 3-4 pages. The range of topics has been remarkable from the diaries of an officer on the Western Front in WW1, to life as a Far East POW and others living through the Blitz in WW2 to experiences serving in the Falklands, Northern Ireland and Iraq. Articles have come in from across the globe including the USA, Australia, Poland, the Netherlands, France and elsewhere.
We are now moving into the phase of sorting, editing and reviewing all the content before approaching potential publishers in the autumn. We are hoping to see publication in the first half of 2021.
We do however still have room for a few more articles, but please send them in before the end of August via info@bmmhs.org
For all of you who have sent in contributions, a very big thank you.They have made for amazing reading, with some telling of great heroics, some of the grim realities of war, some of remarkable tales of survival and other of ordinary people just 'doing their bit'.  A real melange of tales giving a wide picture of wartime experiences.  
A sincere thank you to you all.
The BMMHS Team
What you are saying about Operation Bookworm
"I am more than happy to make a contribution to what looks like an excellent idea."
"Happy to help out with your book."
"That sounds like an interesting project you have got going."
"I think Operation Bookworm is a great idea. I am a supporter of Blind Veterans UK, and should love to be able to help."
'What a marvellous time — during the privations of 'lockdown' — to ask us to turn out our family archives and contribute to the BMMHS's first publication. And no better charity than Blind Veterans UK to receive any profit from this great initiative. It will be a pleasure to contribute.'
FREQUENTLY ASKED QUESTIONS
What is Operation Bookworm ?
Bookworm is a project to help us through 'the Great Isolation' and lockdown during the COVID19 pandemic, whereby we want to produce and publish a book for charity from articles written by our members and associates.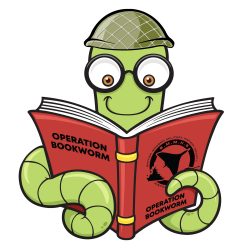 "Helping us all through the Great Isolation"
How can I contribute and are there any restrictions?
Everyone can contribute.  You will be surprised by how much military history there is in your family, whether it is from published papers or documents in your bookshelf, a drawer or a case in the loft.   
In terms of content, there is no real restriction so long as we feel it would be interesting to others… for example it does not always have to be tales of military actions or bravery.  For example, we have had offers of what it was like with rationing in WW2, what life was like as an evacuee, alongside  people's  grandparents winning the Military Medal in WW1, or experiences in Vietnam, Bosnia, The Falklands, Iraq etc.   
There is no real boundary on topic area so long as it is in a wartime or military context.
Are you supporting a charity with the book's proceeds ?
Profits from the book will go to the charity, Blind Veterans UK, (formerly St. Dunstans) which supports veterans past and present who have lost their sight, totally or partially. The Patron is the Countess of Wessex.
What format will the book be ?
This has yet to be decided and will be largely dependant upon the content, subject matter and quality of the articles and contributions we receive.    
We do however expect the book to be one that people will 'dip into' with a wide variety of interesting content.
However, we expect the book to comprise a wide range of articles on varied topics and anecdotes from serving on the Somme, to life as a modern day serving soldier or airman.
Articles can be a couple of paragraphs  or a few pages, but not War and Peace or a lengthy detailed history, please.
The working title for the book is 'Glimpses of War'.
What will be the content of the book and who do you expect to contribute?
The book will comprise a range of different types of articles including articles from our members and their families about their own experiences in the military or as civilians during wartime.   Ideally these would be complimented with images and documents.
We shall also ask some of our speakers, military museums and authors and other associates from UK and abroad to make short contributions too.
Will I get acknowledgement for any article I contribute?
Yes, you will get full acknowledgement for any contribution you make ?  If this is an extract from a book or article you have written or are writing, this will be promoted too
Who will publish the book ?
This is currently work in progress and we are researching this through some of our contacts in the industry.
What is the closing date for Submissions ?
Please send your articles in to us ASAP – The closing date for your submissions is Tuesday 30th June 2020.
Will you publish an audiobook ?
This is also currently work in progress and we are researching this through both our contacts in the industry and through the charity.
Image Rights and Permissions
We have to be sure that any permissions for the printing of pictures/documents are gained from the necessary body.  Personal images are of course allowed providing you give us permission to publish them.
From our perspective, we do need your agreement (or that of your family) that we can publish your contributions in all or part.   
Copyright © 2019 bmmhs.org – All Rights Reserved
Images © BMMHS, IWM & NAM